The Sustainability Talks, held for the second time this year, brought together local and international textile manufacturers both physically and virtually on November 25. A sustainable and transparent textile value chain and circularity were the main topics of the Event, held at the Zorlu Performing Arts Center with the Strategic Partnership of the Turkish Exporters Assembly Textile and Raw Materials Sector Council and Orbit Consulting and with the main sponsorship of Kipaş Textiles. Textile manufacturers from all segments underlined the importance of public-private cooperation in tackling the climate crisis and underlined the importance of unity in this direction throughout the event. Many big brands such as İpeker Tekstil, Aslı Tekstil, H&M, Ikea, Tommy Hilfiger, Itema and Karl Mayer have inspired the textile industry by explaining their sustainable works. Applications such as vegan textile production, polyamide which dissolves in nature in a short time, zero waste in denim dyeing succeeded in attracting the attention of the participants.
"The achievements of the discussions on sustainable development will be a pioneer for all sectors"
The President of the Assembly of Turkish Exporters (TIM), Ä°smail Gülle, said that Turkey's main sustainable activity is exporting and that the exporters are the soldiers who know the concept of sustainability best in the speech of opening. Gülle stressed that, for this reason, they will achieve their remaining goals step by step and bring the country's production and exports to the future in a sustainable manner and said; "The responsibility belongs to all of us, so everyone must take their responsibilities and take the initiative in this matter."
Istanbul Textiles and Raw Materials Exporters Association (İTHİB) President Ahmet ksüz said the achievements of the talks on sustainable development will be a pioneer and an example not only for this sector but also for all sectors. Öksüz recalled that it is our duty to improve life in a sustainable way for future generations and he said; "In this context, we are aware that it is necessary to move forward in a spirit of partnership. This is not just the responsibility of producers, but also of global brands and even consumers. We can only make our world sustainable by acting together ".
"Coopetition", not competition
Bikem Kanık, member of the board of directors of Orbit Consulting, spoke about the concept of coopetition, which has been talked about a lot in the business world in recent years. "I believe in it a lot. I think this event that we are doing today explains coopetition very well. Because by competing in the old ways, we cannot reduce costs, increase production, or create value and meaning in the new world. The important thing now is that the players in the sector, together under the roof of coopetition, share the best examples, their own experiences and innovations, as they are today, and reflect on how they will advance the Faculty. This is in fact what we are going to experience today ".
The CEO of the Industrial Development Bank of Turkey, Ece Börü, made the statement; "We are here today because there is an important turning point in the textile industry, which employs millions of people in our country. For all these reasons, we believe that when considering the textile and clothing industry from a sustainability perspective, it is necessary to focus not only on the production processes, but also on the whole value chain, and adopt a lifelong impact assessment approach. .
Ä°peker Tekstil, the world's first V-Label approved weaving manufacturer
Ä°peker Tekstil, the first weaving manufacturer in the world to be certified by a V-Label (quality mark for vegan and vegetarian products), continues his journey that began with vegan silk. Ä°peker Tekstil, Managing Director and Board Member, Ä°hsan Ä°peker participated as a speaker at the event and said that they are moving away from anthropocentrism (human-centrism), in which humanity sees himself at the top of the pyramid and acts with the awareness that everything is for itself and can consume endlessly, and has moved to ecocentrism, a structure in which humans do not see themselves as hierarchically superior, but are part of it and consume consciously. Ä°peker, expressing that they have chosen vegan textile processes as a business model for themselves, said that vegan eating habits are actually an awareness, level of awareness and a pioneering step for change. peker said; "We have adapted this to our own business model and combined it not only with the raw materials, but also with the processes that we do under the raw materials."
Ä°peker said he made a statement about not increasing the capacity of their businesses from now on and said; "We have seen that we are able to multiply our business by more than 3 by using 40% less resources and reducing our production by 40% over the past 20 years." Ä°peker also relayed that the environmental labels of producers of textile raw materials are used by companies producing textiles with coal and that the end consumer is therefore misled; He made an open appeal to companies producing raw materials not to sell to textile manufacturers producing with coal.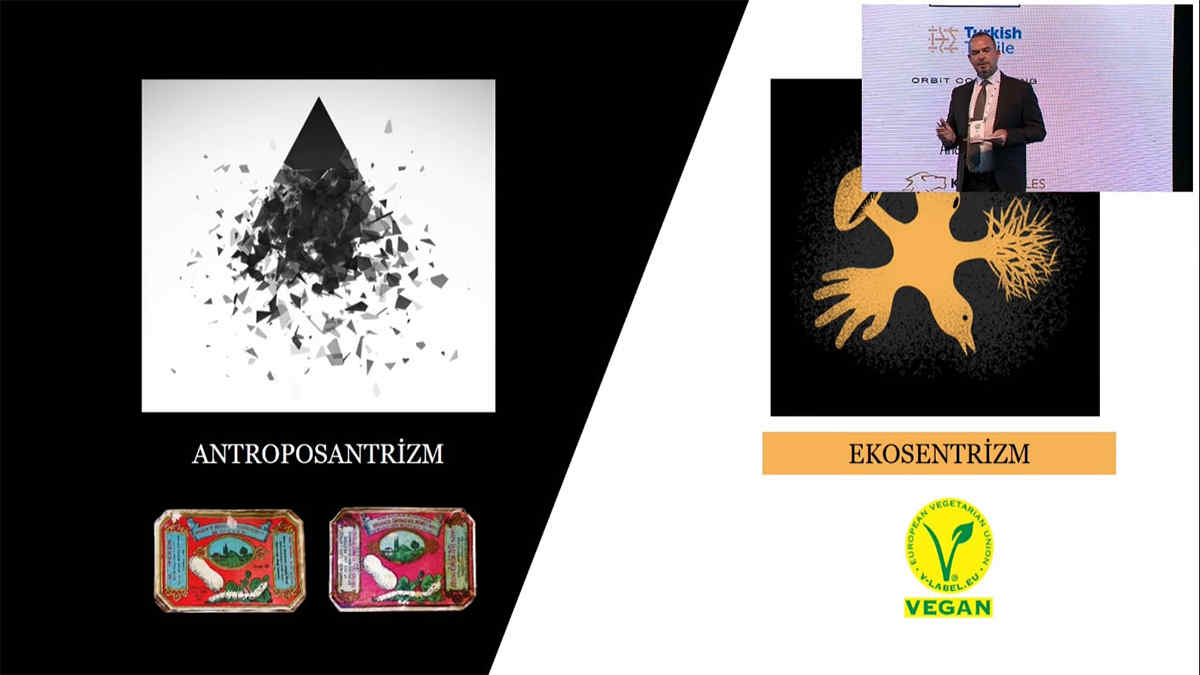 Free support for textile companies in sustainable production
Emrah Eşter, speaking on behalf of Archroma during the sustainability discussions, announced that they have developed a tool called ONE WAY Impact Calculator, in which they can collect and display all kinds of detailed information such as the consumption of water, electricity and natural gas at a single point. Eşter said that it can be used in all kinds of products and said that companies can get this tool by applying and getting the license from them. Emphasizing that they are only doing this for support purposes and that they have no financial expectations, Eşter said that this is a method that will be very beneficial in textile companies.
Polyamide, biodegradable in 5 years
Fulgar Marketing Director Daniela Antunes spoke about the company's own production of Amni Soul Eco, a biodegradable polyamide. Antunes said that while the others take 50-70 years to dissolve in nature, this one dissolves within 5 years of being discarded in the wild and that they can see the same properties of polyamide 6 when Amni Soul technology is used.
Another important solution in sustainable raw material solutions during sustainability talks was cotton hemp. Denis Druon from Marmara Hemp said they grow hemp for textiles and are doing detailed studies on it. Druon noted that cottonized hemp will be recognized as a sustainable fiber with these official reviews and said; "Sustainability will no longer be a buzzword, fashion will probably be more sustainable thanks to flax fiber."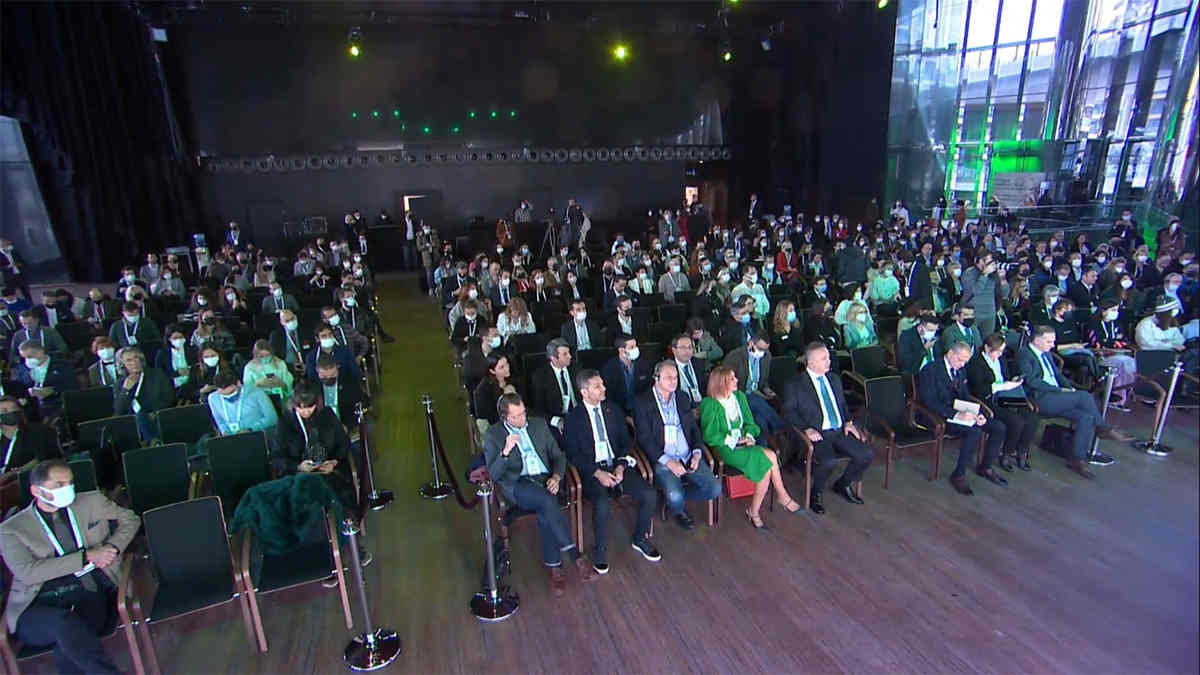 Zero dye waste in denim dyeing
Recalling that Turkey is in the top three of the global denim industry, MKS DEVO Kimya Board Director Mehmet Korgün Şengün said that sulfur dyeing in denim negatively affects workers' health and pollutes the water considerably. In addition, Şengün pointed out that a Lake Van disappears every year just to produce dye and that a Caspian Sea is destroyed with no return just to dye it and explained that they have developed a patented product called Sultan Black Eco. for this reason. Şengün said that although they can do it in Bangladesh and Pakistan, they still cannot implement it in Turkey. He explained that the reason is because the textile industry has a conservative and traditionalist structure and they want it to be sustainable by doing everything as before. Şengün also stressed that there would be no life without water and stressed that our priority should be water.