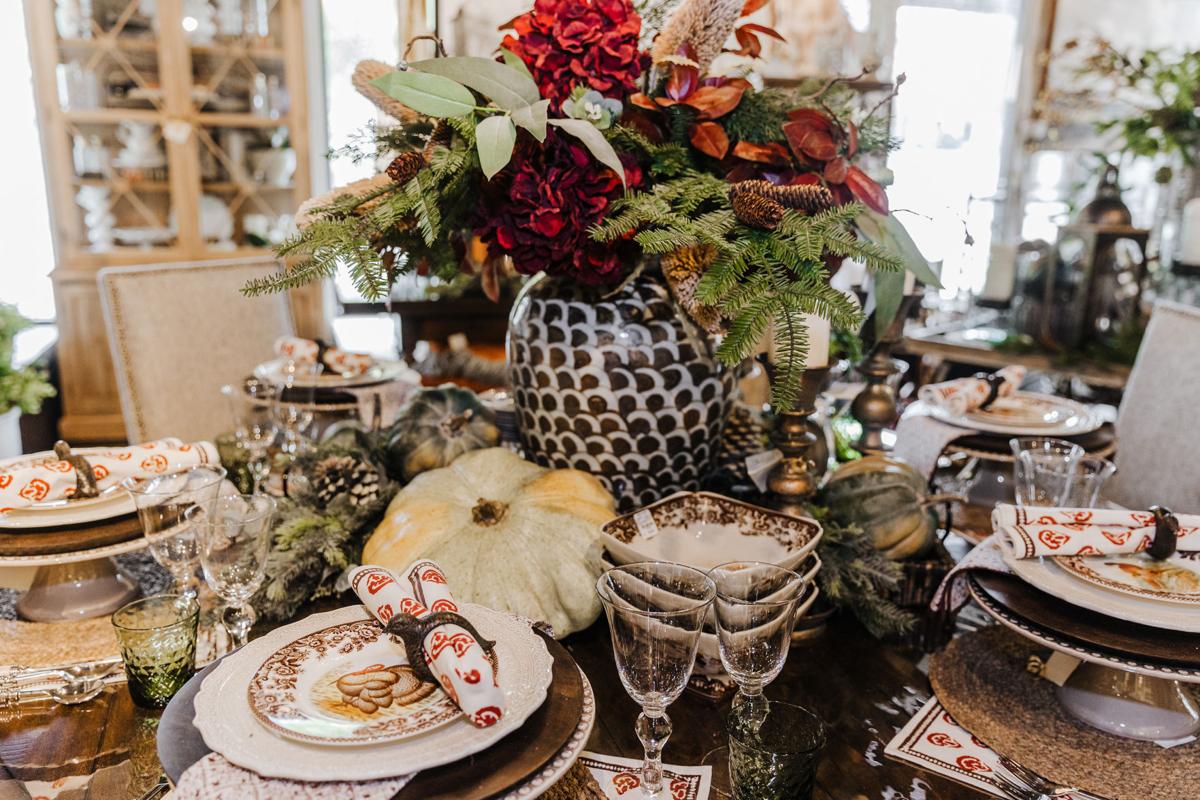 By Katie Laughridge Tribune News Service

Just as Taylor Swift predicted, August flowed like a bottle of wine (cabernet sauvignon, to be exact). I can't believe it's September already! It's been a hot and humid summer in the Midwest, and I couldn't be more ready to bundle up in my sweaters and sip through apple cider season. In addition to loving the aesthetics, smells and colors of fall, I am delighted to welcome family and friends (safely) to my home this holiday season. Fall is the start of the dining season for me.
While summer barbecues and days at the pool are fun, for me nothing beats the cozy comforts of an intimate evening of drinks and meals during those few months (or weeks) of perfect temperatures and cool breezes. evening. Besides, what better way to prepare for Thanksgiving than with some table decorating exercises? We easily transformed our chic summer tables into festive fall by adding touches of textures and fall elements to our decors. With a few classic additions, it's quick and easy to transform your dining room for the new season.
It's no secret that I like to go all out when it comes to a centerpiece for our tables. I love the drama and the flair it brings to a dining room. While spring and summer are great for fresh flowers, fall is a great time to start thinking outside of the backyard bouquet. People forget that there are so many other decorative items that make an amazing statement. In fact, before the 1850s, fresh flowers weren't used for centerpieces at all – they were considered unsophisticated and cheap. However, as tradition has changed in this regard, the beauty of using figurines and fake flowers and vegetation has remained constant. This time of year is all about the harvest, so playing with pumpkins, feathers, and pampas grass to make a chic earthy display is always a great choice.