The textile and clothing industry is the second largest generator of jobs after agriculture and contributes 2% of the country's GDP. The economic challenges induced by Covid have prompted market leaders in the segment to reinvent themselves with the broad support of e-commerce giants
Kolkata: Being challenged in life is inevitable. Being defeated is optional. And, Bengal's clothing captains are not yet ready to throw in the towel in their battle against a pandemic. In fact, they are reinventing and redefining their strategy to create opportunities in times of crisis.
Lux Industries, for its part, has stepped up its online presence with broad support from Amazon, Myntra, Flipkart, Ajio and Nykaa Fashions. "Teaming up with e-commerce platforms has improved the visibility of the company in general and has been beneficial for our brands – Lux Cozi, ONN, One8, Lyra and Lux ​​Venus – in particular," said the president Ashok Kumar Todi.
The company also makes generous use of social media to keep its customers informed of new launches, campaigns and brand vision. "During the lockdown, we launched a full-fledged campaign on how consumers could distinguish Lux's white vests from competing alternatives. The company has woven the product positioning around 21 distinctive attributes with the "Ikkis khoobiyon wali baniyaan" punchline, "said General Manager Pradip Kumar Todi.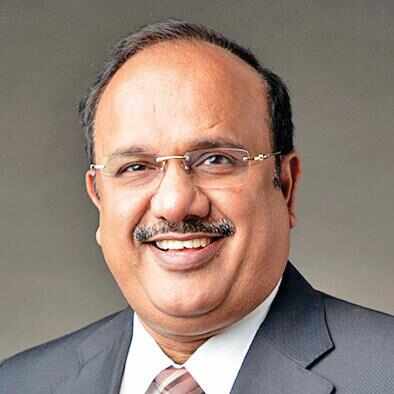 Pradip Kumar Todi
Lux Industries opened its first store in 1995 with the vision of becoming a leading manufacturer of "comfortable homewear" in the country. Its flagship brand Lux ​​Cozi was born in 2001, after which the company grew from an unorganized to an organized brand-driven industry. Currently, it offers a wide range of hosiery products for men, women and children, and has launched its exclusive "CozyWorld" brand to expand consumer engagement through retail.
With an annual turnover of Rs 1,964.86 crore (until March 2021) and a workforce of over 2,400 people, Lux Industries has also become a multicontinental brand available in 47 countries. A greenfield expansion of Rs 110 crore is on the cards.
The textile and clothing industry is the second largest generator of jobs after agriculture and contributes 2% of the country's GDP. The unorganized and organized sectors employ millions of workers, who are either intra-state rural migrants or migrants from neighboring states doing the same work for lower wages than the local workforce. As this workforce had to return home during the lockdown and is not yet complete, the textile industry is grappling with inadequate human resources.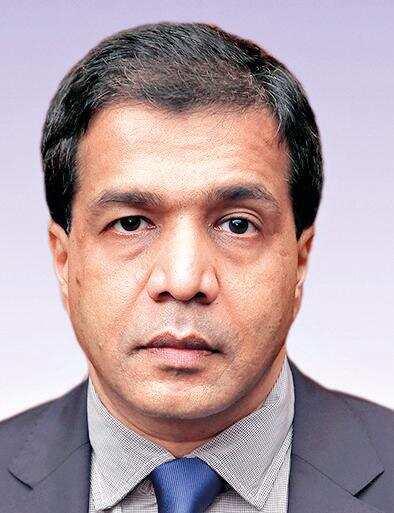 Ramesh Agarwal
"Covid-19 has been very mean to vulnerable groups in our society. Many large hosiery companies have set up hostels for workers so that workers do not lose their source of income and production continues despite restricted labor movements, "said Ramesh Agarwal, director at full time and CFO of Rupa. However, while the hosiery industry remains largely unorganized and heavily dependent on money and credit, small players are still struggling to recover from the economic crisis. "These players have had to close their activities due to overburdened working capital and liquidity, as well as rising commodity prices," he added.
A Kolkata-based company that began its journey in 1968, Rupa is one of the largest knitwear brands in India that produce homewear, casual wear, thermal wear, and sleepwear for men, women. and children. While Frontline is its flagship brand, Rupa also has others like Softline, Euro, Bumchums, Torrido, Thermocot, Macroman and Jon.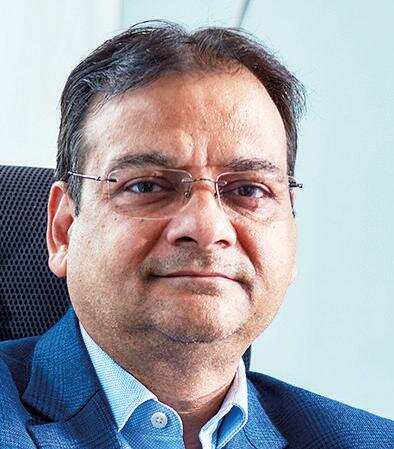 Vinod Kumar Gupta
"When the lockdown was imposed, most outlets had to close and business was affected. However, online hosiery sales have seen a big increase, thanks to the courtesy of customers in Level 2 and Level 3 cities. We are trying to expand our electronic presence through our exclusive "Rupaonlinestore" and in partnership with actors online keys like Amazon, Flipkart and Myntra, "Agarwal said. "Our annual turnover for 2019-20 was Rs 975 crore and for 2020-21 Rs 1.313 crore. We increased revenue by 35% and net profits by 34% in 2020-21, "he added.
According to Vinod Kumar Gupta, managing director of Dollar Industries, the shortage of yarn in the domestic market is a major challenge that has caused the prices of hosiery and hosiery to rise. "Yarn production in factories has been suspended during containment. In addition, the sharp increase in yarn exports to Europe and the United States since October, due to disruptions in their domestic production as well as supply in China, has essentially resulted in a shortage of yarn in the domestic market. . As a result, hosiery brands have driven up prices, "he said.
Instead of being crippled by an abnormal rise in yarn prices, Dollar Industries focused on new business avenues. "Since working from home became the new normal, athleisure has grown in popularity across the demographics. We have recently made inroads into this segment and approximately 7% of our total revenue comes from it, "said Gupta.
Founded in 2008 as a one-stop-shop for men's, women's and children's interior clothing needs, Dollar Industries has established itself as one of the leading brands in the hosiery industry with an enviable market share of 15% and a significant percentage in textile exports of the total. production in the Indian hosiery market. Given the company's extensive presence on social media and e-commerce platforms, it has also become the top-selling Indian homewear brand in the UAE and West Asia. "We have partnered with Amazon, Myntra and Flipkart, and have seen 3X growth in our online sales," said Gupta.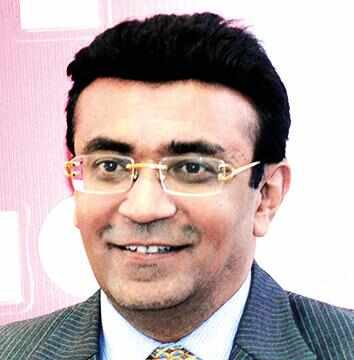 Sanjay K Jain
Established in Kolkata in 1964, TT Limited is an Indian brand specializing in homewear and casual wear. Its manufacturing units are located in Tamil Nadu, UP and Gujarat, in addition to Bengal. According to its managing director Sanjay K Jain, the decision of the GST Council to correct the reverse duty structure in order to reduce the tax burden on the garment industry is a key issue. "It was a shock as the common man will have to pay 7% more which can impact MSMEs and retail sectors. Reducing working capital and a sharp drop in cash flow are also challenges, "he said.
To remain competitive in this new environment, TT employs cost-effective practices and has prioritized the use of technology to continue operations despite mobility restrictions. "We currently sell on major online platforms like Flipkart, Amazon, Ajio, Paytm and Snapdeal," Jain said.